About Belinda Sanders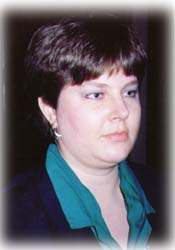 The Writer
Belinda writes copy and speaks professionally. She has a gift for creating informative, educational materials to position, motivate or inspire; and, happily pens the messages business owners and professionals have difficulty expressing. Belinda has an easy, creative approach to increasing her client's credibility and spotlighting their products or services via web content, promo materials, newsletters, and manuscripts.
She wrote 21+ Tips to Power-Up Your Writing, Get Your Prospect's Attention and publishes Better Your Business. You can get your own copy to better your business now at
http://www.belindasandersconsulting.com/asp/tools.asp
Belinda wrote the Homeowners' Association Reference Guide; published numerous articles in trade journals and independent publications, edited It's Funny From A Distance, 77 Things to Forget When Working with a Contractor and, From the Bureau. She wrote the Law Library Procedures Manual for the City Attorney's Office, designed their letterhead, and provided extensive technological support, training, education and research to professionals and non-professionals at all levels. She also enjoyed many opportunities to train attorneys, paralegals, and managers during her tenure with Southern California local government.
She has been involved with all aspects of the writing and editing process, and production or delivery of materials for major organizations including:
National Speakers Association
Toastmasters International
Los Angeles Flower Market
United States Department of Agriculture

Belinda is also a member of:

Publishers and Writers of San Diego
Southern California Association of Law Libraries
Toastmasters International
Speakers Bureau
California Advocates for Nursing Home Reform
Business Referral Exchange
Self-Employed Alliance
Many folks would bet that Belinda Sanders was born with a pen in her hand. Others laughingly say that she was born with a telephone in one hand and a book in the other - and the ability to keep up with three other activities at the same time. Belinda brings more than 15 years of legal and business communications experience to the worlds of others. She is committed to motivating, inspiring and honoring the greatness in others; and seeing them shine in their own businesses and activities. The skills she has gained throughout her own career and volunteer experiences are reinvested in her surrounding communities.
The Caregiver's Coach
Belinda has cared for loved ones in their homes after surgery, during illness, aging and treatment; interviewed and hired care providers; transitioned care recipients to hospitals or care facilities for increased care levels; transitioned and oriented care recipients to their new surroundings; managed hospital discharges and monitored long-term care journeys.….for starters.